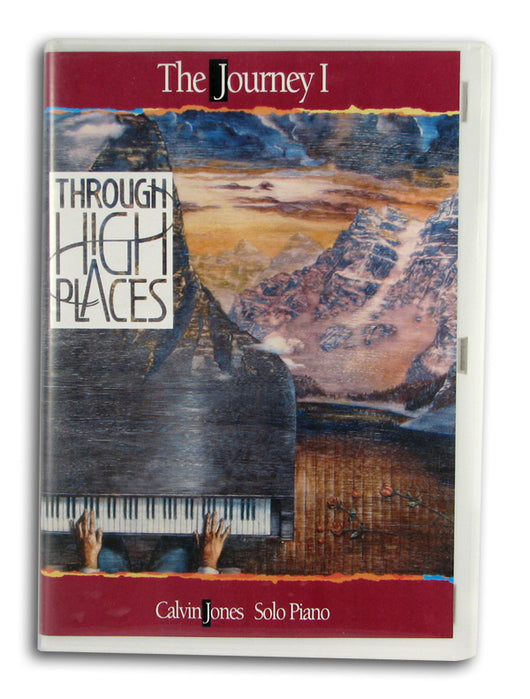 Through High Places""
Regular price $26.99 Sale
---
Limited Items Selling Fast
poup with stuff in it
close
---
"Through High Places"
Calvin Jones, solo piano. Dennis Zwoenitzer, videographer.
Relax and unwind to the music and many moods of the mountains. A feast for the senses ~ adventure Through High Places as you journey on a captivating experience of cascading waterfalls, panoramic mountain vistas, stunning sunrises, alpine flowers and an array of wildlife, delighting in the manifold beauty of the creation. Invigorating and inviting, "The Journey" series will transport you into the high places, refreshing your soul.
The result of over 2 years of video work along the Rocky Mountain range from Colorado to Montana, "Through High Places: The Journey I" is the first of two volumes which unites the breathtaking solo piano of Calvin Jones with "outside-the-box" shooting and production work of Dennis Zwoenitzer. Young or old, this is a video that is savored by all.
Experience the Journey!
DVD video, NTSC Full Screen.
Running time: Approx. 26 minutes.
Real time shoppers on site
stock running low.