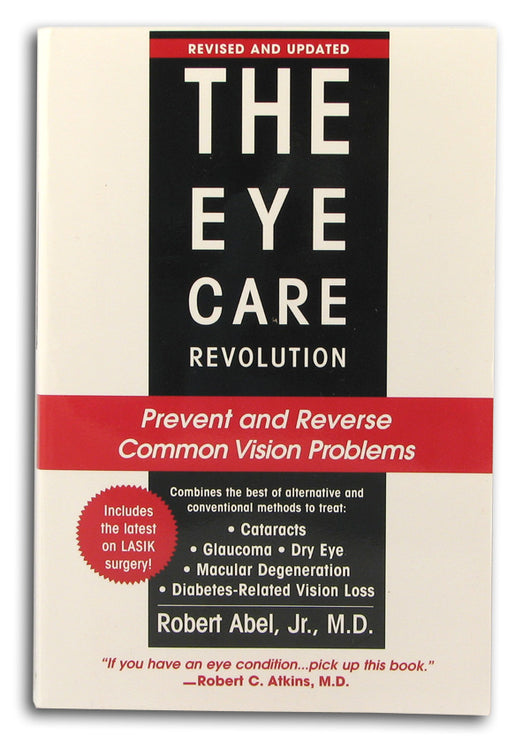 The Eye Care Revolution
Regular price $18.75 Sale
---
Limited Items Selling Fast
poup with stuff in it
close
---
The Eye Care Revolution
Robert Abel Jr MD
453 pages, softbound.
Did you know your prescription drugs can give you cataracts, or glaucoma? A simple berry extract can improve your night vision? A nutritional remedy for dry eyes can actually improve your arteries?
Most of us believe that conventional medicine is the only way to treat common eye problems. But there is another way. In this breakthrough guide, ophthalmologist Dr. Robert Abel brings you amazing nutritional, herbal, homeopathic and Asian therapies, along with conventional methods, to prevent and even reverse most vision disorders. Find out about easy steps to end computer eye strain, the simple proven cure for pink eye discovered 150 years ago, a safe herbal treatment for glaucoma, the antioxidants your eyes must have, what you need to know about your children's eyes, and much more.
Dr. Abel also alerts you to the shocking damage that prescription drugs and over-the-counter remedies inflict on your eyes. And he tells you what an eye exam can reveal about serious health problems you may not know you have.
From high-tech laser treatments to centuries-old Asian remedies, Dr. Abel's authoritative, reliable information will help you and your doctor become full partners in saving your eyes and your overall good health.
Real time shoppers on site
stock running low.