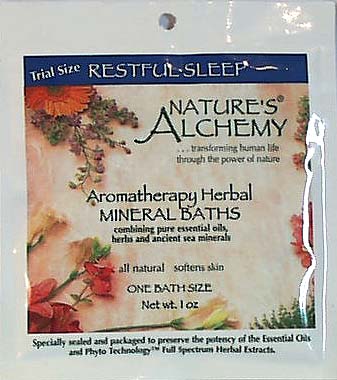 Restful Sleep Herbal Mneral Bath
Regular price $16.50 Sale
---
Limited Items Selling Fast
poup with stuff in it
close
---
Restful Sleep Herbal Mneral Bath
Just before bedtime prepare your body and soul for a healing, rejuvenating sleep. A soothing soak in Restful Sleep bath salts quiets the activity of the mind while warming and relaxing the body. Make it a part of your nightly routine whether at home, traveling or on vacation.
INGREDIENTS: Ancient Sea Mineral Salts, Concentrated Extracts of Chamomile, Hops, Jasmine, Linden Flowers, Valerian Root, Skullcap, St. John's Wort, Essential Oils of Cedarwood, Cypress, Lavender, Marjoram, Peppermint, Sandalwood, Tangerine, Ylang Ylang.
Real time shoppers on site
stock running low.