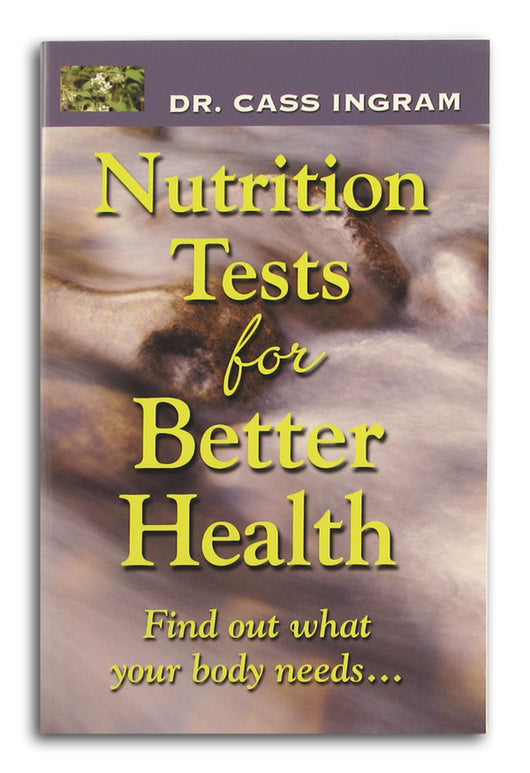 Nutrition Tests for Better Health
Regular price $28.50 Sale
---
Limited Items Selling Fast
poup with stuff in it
close
---
Nutrition Tests for Better Health
Nutrition Tests for Better Health, by Dr. Cass Ingram with Judy Kay Gray, M.S. Find out what your body needs....
Now, discover your body's exact nutritional needs before you supplement. Know what you should eat and what supplements to take based upon your personal test scores.
Through Nutrition Tests for Better Health you determine the specifics of your body:
- Your vitamin and mineral deficiencies, plus any imbalances in metabolism, hormones, and the immune system
- What foods will correct your symptoms and imbalances
- Plus the dosages and types of vitamins and minerals for optimal health
- What foods can damage your body, plus how to reverse such damage
- The exact hormonal imbalances of your body and how to correct these.
About the Author: Dr. Cass Ingram, author of over 15 books, including How to Eat Right and Live Longer, received his physician's degree from the University of Osteopathic Medicine and Health Sciences, Des Moines, Iowa. A popular media personality, he has appeared on over 4,000 radio and TV shows.
374 pages. Includes index and bibliography.
Real time shoppers on site
stock running low.