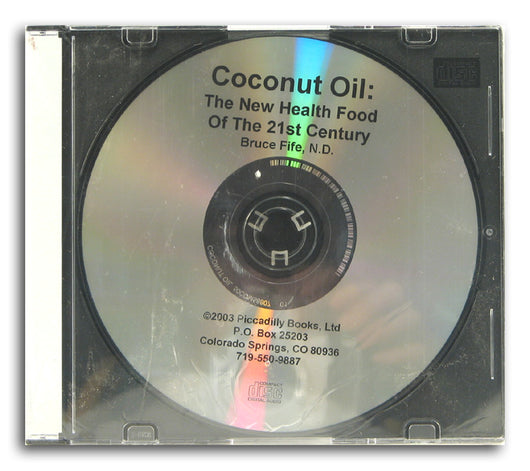 Coconut Oil New Health Food
---
Limited Items Selling Fast
poup with stuff in it
close
---
Coconut Oil New Health Food
Coconut Oil: The New Health Food of the 21st Century, by Bruce Fife, N.D.
"Fat makes comeback after 3 lean decades." This was the headline that appeared in a recent issue of the San Francisco Chronicle. The article went on to say, "Old devils, including highly saturated coconut and palm oils, are actually healthy fats." Natural health publications such as The Townsend Letter for Doctors and Patients, Woman's Health Letter, Second Opinion, True Health, and others have been saying this for some time. Now even mainstream publications are reporting that coconut oil is not only one of the good fats, but perhaps the most healthy of them all!
Now that awareness of the differences between the special fats found in coconut oil and the saturated fats in other foods are becoming better known, people are embracing coconut oil and enjoying its many benefits. These health benefits are so incredible and so numerous that coconut oil is being recognized as "The new health food of the 21st century."
This is the title of a new lecture presented by Dr. Bruce Fife, the author of The Healing Miracles of Coconut Oil. This lecture is so revealing we had to make it available to everyone by putting it on tape. In this tape Dr. Fife explains how he discovered the healing miracles of coconut oil; how it can combat bacterial, viral, and fungal infections; improve digestion and nutrient absorption; give you more energy; and help you lose excess weight, stimulate metabolism, and improve thyroid function.
Real time shoppers on site
stock running low.