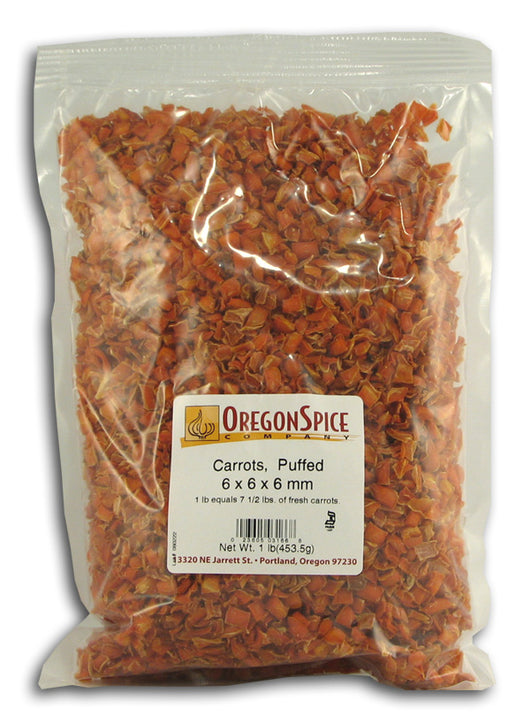 Carrots, Puffed, Diced
Regular price $13.99 Sale
---
Limited Items Selling Fast
poup with stuff in it
close
---
Carrots, Puffed, Diced
These dried carrots are called "puffed" because they are so light. A new popular snack, eaten as is; packed with nutrition and flavor. Keep handy in the kitchen for soups and stews. 6 x 6 x 6 mm size cuts. 1 lb. equals 7 1/2 lbs. of fresh carrots.
Oregon Spice Company is dedicated to quality control ensuring that their customers will get only the cleanest, most natural products possible; unadulterated by sulfates, irradiation, or extraneous material. They market only the freshest, highest quality herbs, spices and produce from around the world.
Real time shoppers on site
stock running low.